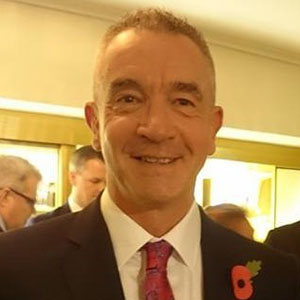 Ken Lees
Ken's passion for the battlefields of the Western Front evolved from his interest in genealogy. Having spent a number of years researching their family tree he and his wife discovered that four close relatives had given their lives during the cataclysmic events of the Great War. This study led to a growing interest in the conflict and into the men who left their often uneventful lives to serve King and Country.
For many years Ken has been researching the units and men of the 55th (West Lancashire) Division and is the author of the website dedicated to the men of the 9th Bn. King's Liverpool Regiment in the Great War.
He has been visiting the battlefields of the Western Front for over 15 years with a diverse range of groups and considers it a privilege to be able to share his passion with those wishing to discover more about the war. Retiring from the police service in the UK after over 30 years, he and his wife now live in the heart of the tranquil Somme countryside, enjoying photography, walking and cycling in addition to genealogical and military history research. Ken is a member of the Guild of Battlefield Guides.
Ken's special areas of focus for guiding is:
WWI
Hundred Years War- Agincourt & Crecy
Arras
Vimy
Somme
Newfoundland Park
Ypres
Passchendaele
WW2 V-Weapons (Pas de Calais area)